Arizona Village Vow Renewal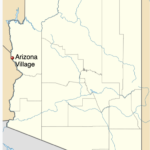 Arizona Village, AZ is a census-designated place (CDP) on the Fort Mojave Indian Reservation in Mohave County, Arizona, United States. The population was 946 at the 2010 U.S. Census, up from 351 in 2000.
Presenting an Arizona Vow Renewal in Arizona Village or anywhere else along the Colorado River* has always been a longtime favorite of ours. Whether you're planning your celebration with a large or small group or a simple celebration with just the two of you, we can help. Vow Renewal ceremonies can be performed anywhere; homes, venues, parks, beaches, campgrounds, just let us know!
We serve couples in the TriState area from Lake Mohave, south along both sides of the Colorado River to the City of Parker. Additional areas and event locations available with additional travel costs.
---
$250
No Gimmicks ~ No Surprises
What's Included:
A vow renewal ceremony of your choice: Civil/Secular, Spiritual or Christian.
A serious yet, fun and lighthearted celebration complete with romantic readings.
Marriage Prayer, Blessings and scripture available upon request.
Opportunity to speak your new vows or readings.
Exchange or gift new ring(s).
Include an act of celebration like the Lei Ceremony.
Vow Renewal ceremony presented by a multi-award winning wedding Chaplain in a fun and lighthearted mood with romantic readings.
What's NOT Included:
---
Say I Do Again™ is a service of Vows From The Heart, a multi-award winning ceremony service that serves areas of California, Nevada and Arizona.

Vows From the Heart (aka: Say I Do Again™) has been inducted into The Knot's "Best Of Weddings Hall Of Fame"
---
More local areas we serve
Arizona Vow Renewal and Arizona Vow Renewals are services of Vows From The Heart. Our Mission; to help couples celebrate their love and longevity in marriage with a simple to plan Arizona Vow Renewal ceremony without the high cost associated with a formal event.